WENDY KNIT'S RECYCLED SUPER CHUNKY - ALL COLOURS
Wendy Knit's Recycled; No matter the colour every ball is green!
This Wendy Knit's Recycled super chunky yarn is super soft, super silky and on top of that it is environmentally friendly.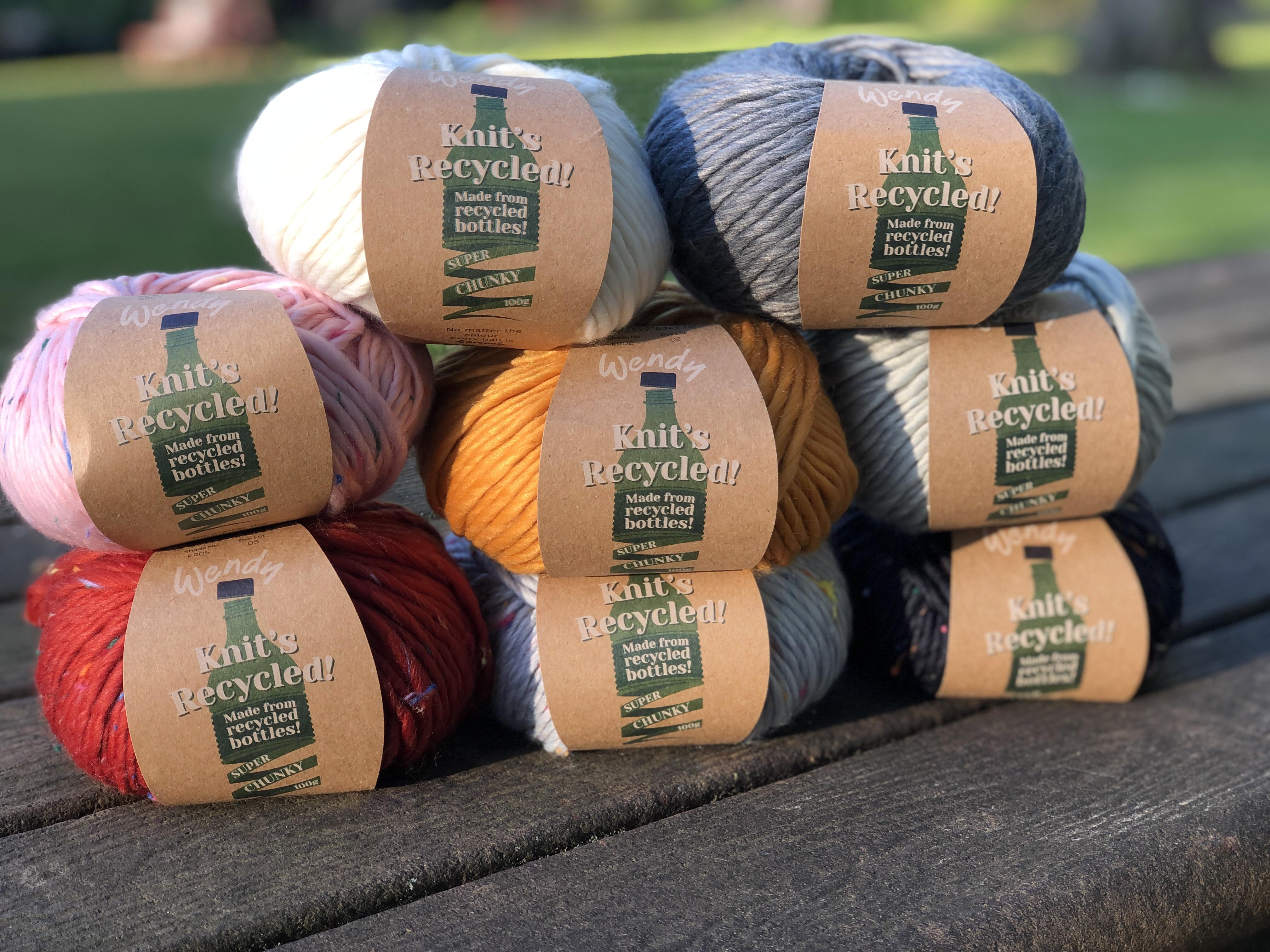 Wendy Knit's Recycled
This yarn is made from recycled plastic bottles to create a modern yarn that feels incredibly soft and is easy to work with.
It is currently available in 8 shades including solid colours and some amazing speckled shades.
Wendy Knit's Recycled! Definitely a yarn for the future of crocheting and knitting!