Introducing our Limited Edition Monthly Yarn Packs
For years, both my mum and I love buying ready assembled yarn pack with colours that go together and I found that there is a limited market out there.
At one point my mum said order me another pack from somewhere, but I couldn't find her one that she hadn't had yet! So now that I am selling yarn myself, I have come up with an exciting concept.
We want to enable you to buy the yarn that I always use in my projects and build up your stash. And we want to offer you exciting colourways, ready-made colour palettes so to speak.
Every month there will be a new yarn pack. A selection of colours that go together around a theme or around a colour selected by me or a guest curator. The packs will be on sale for that month only. You will receive an email telling you about the new pack.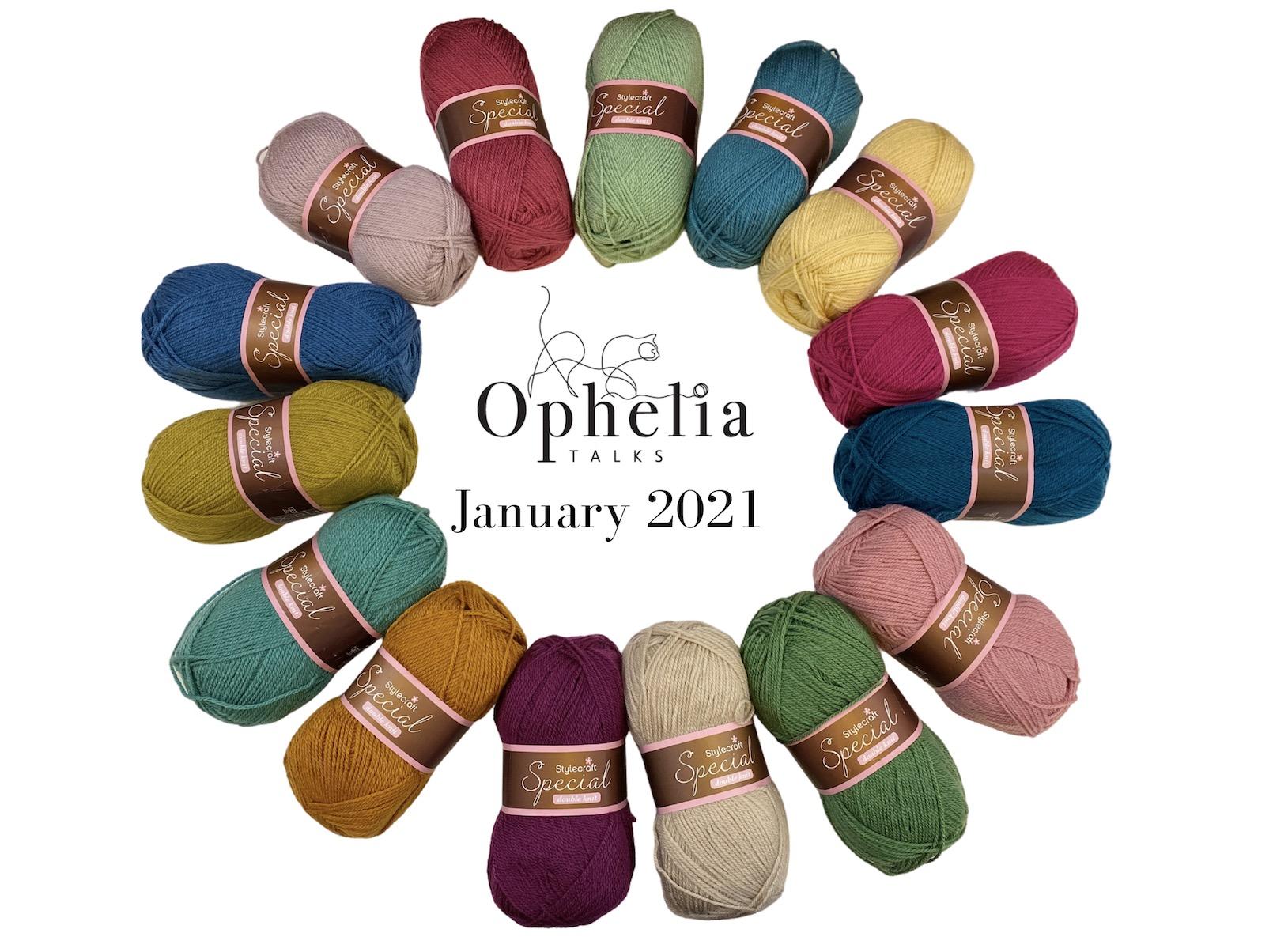 There will be no subscription, no automatic renewal nor automatic payments. It gives you complete freedom whether you want to buy a pack or not.
A new selection of 15 balls of SSDK yarn will be launched on the 1st of the month, and then you will have 10 days to Preorder the pack.
The preordering time ends after 10 days and we will send out your pack about 5 days later. After this time we will only be selling the remaining packs.
The monthly yarn packs are made up of 15 balls of Stylecraft Special DK yarn in various colours. You are free to do with them what you want, be it for adding to your stash, turning into a blanket, mixing and matching with other month's packs or, dare I say it, knit with it???
So if you have bought from us before you will receive an e-mail, if you haven't then please send us your e-mail via the website and you will be included in the mails.
https://www.opheliatalkscrochet.com/stylecraft-special-dk-yarn-packs