MINI LIZZIE BLANKET COLOUR CHARTS
Mini Lizzie Blanket Colour Charts
I have recreated the Lizzie Blanket using Wendy Supreme colours in a Layla Blanket size and these are the lists of colours I used.
For any tutorials please go to the Lizzie CAL playlist on YouTube as everything is the same apart from the yarn used.
The colours of Wendy Supreme are very similar to SSDK so an interchange is perfectly possible! As you can see, Layla is soooo pleased with her little blanket!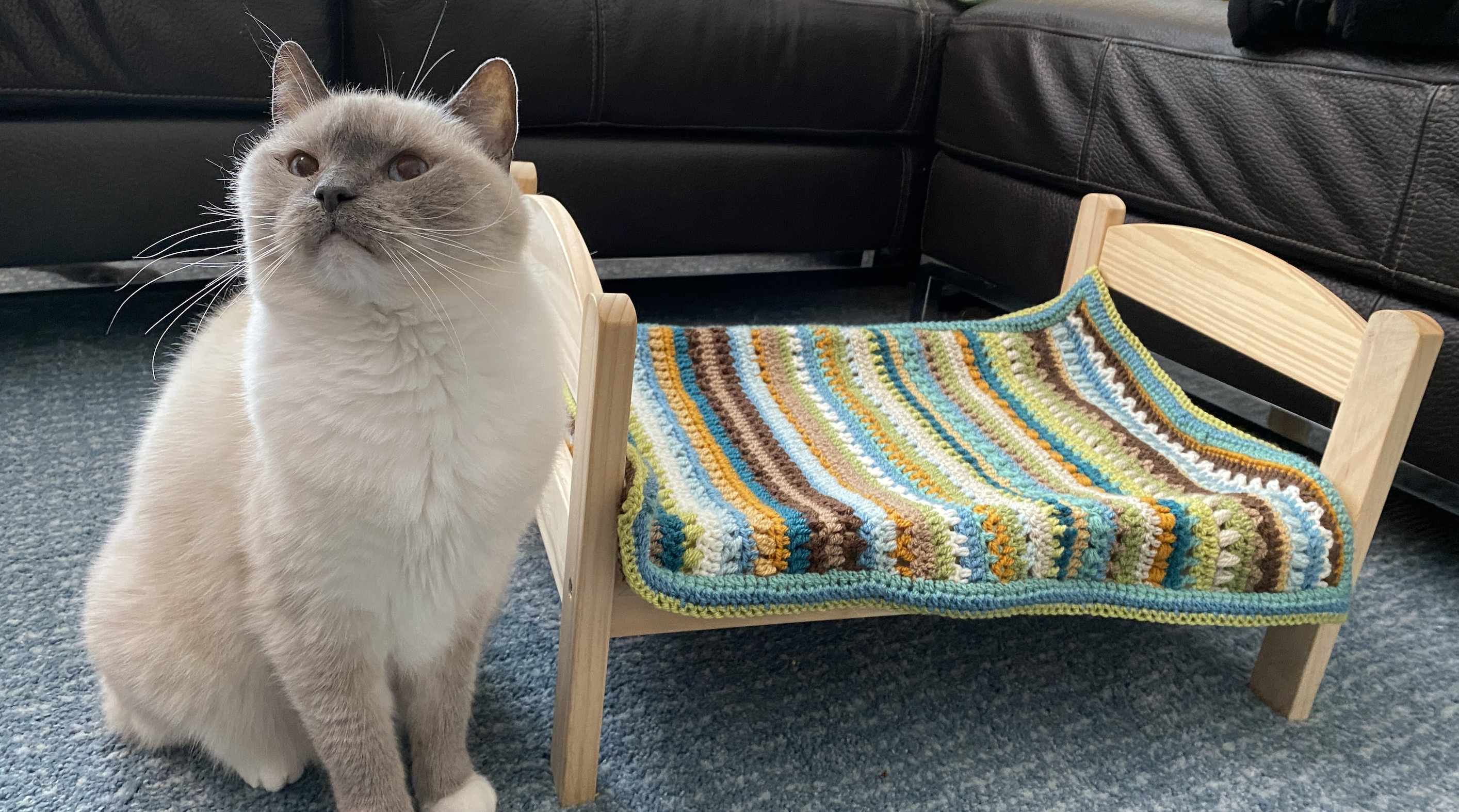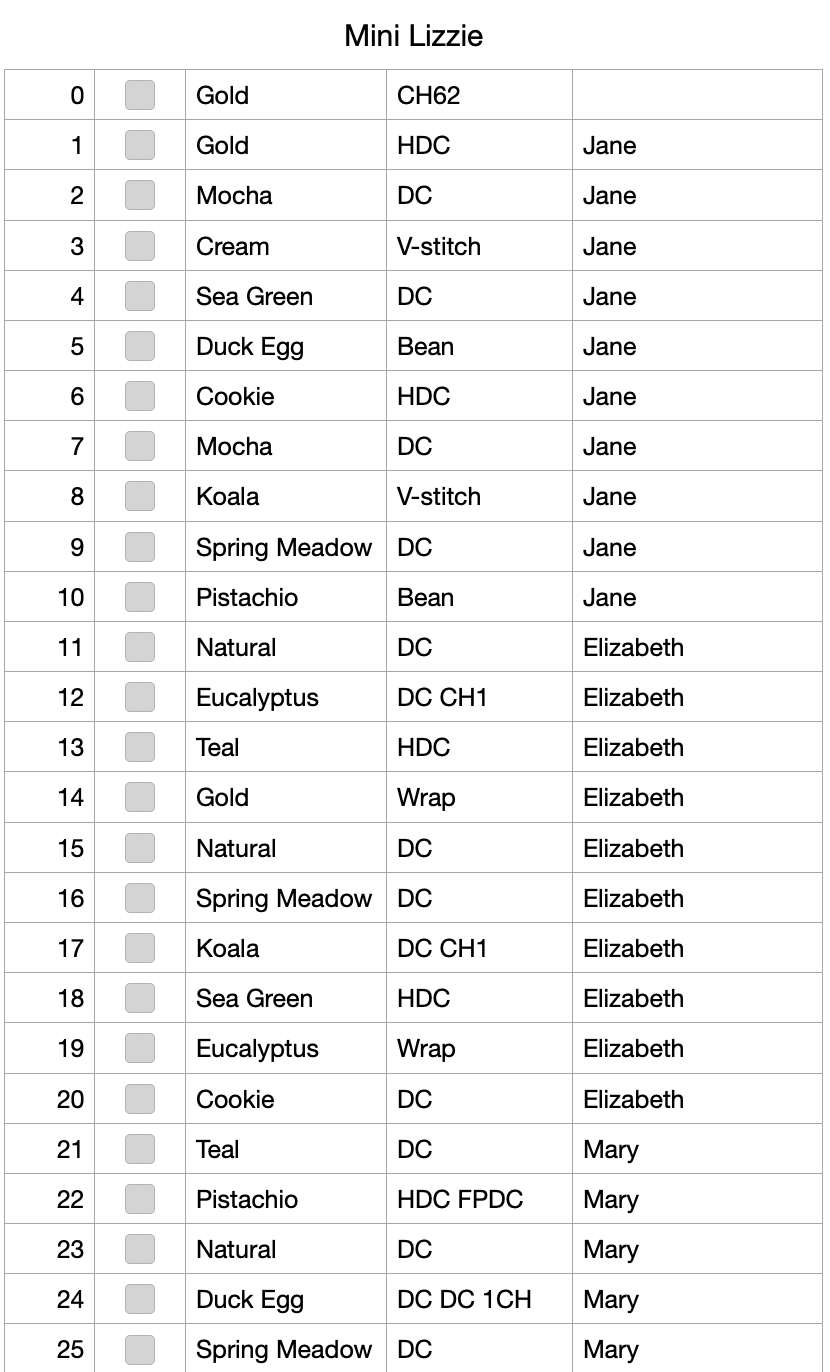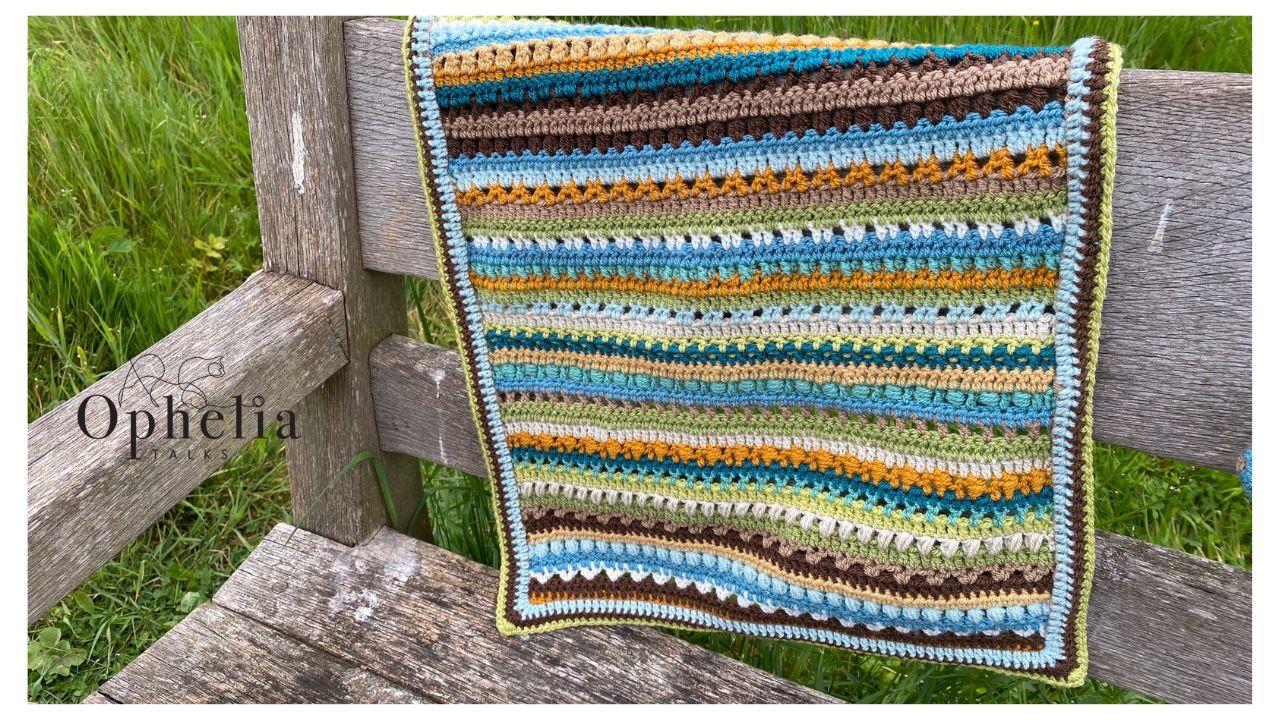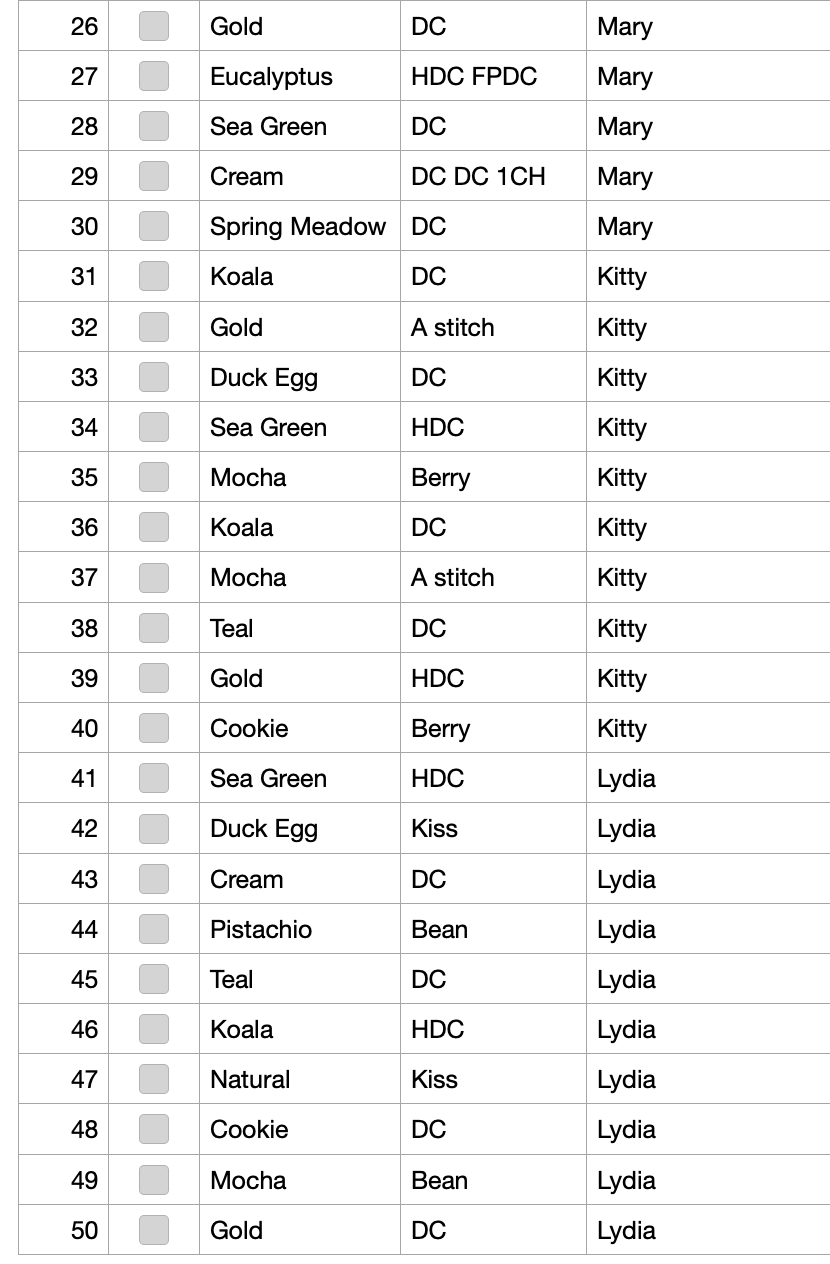 For the border, Mr Darcy, I used the following colours

Happy Crocheting,
Anja x