NETFLIX INSPIRED INTRO BLANKET - TUDUM BLANKET PART 2
Netflix Tudum Blanket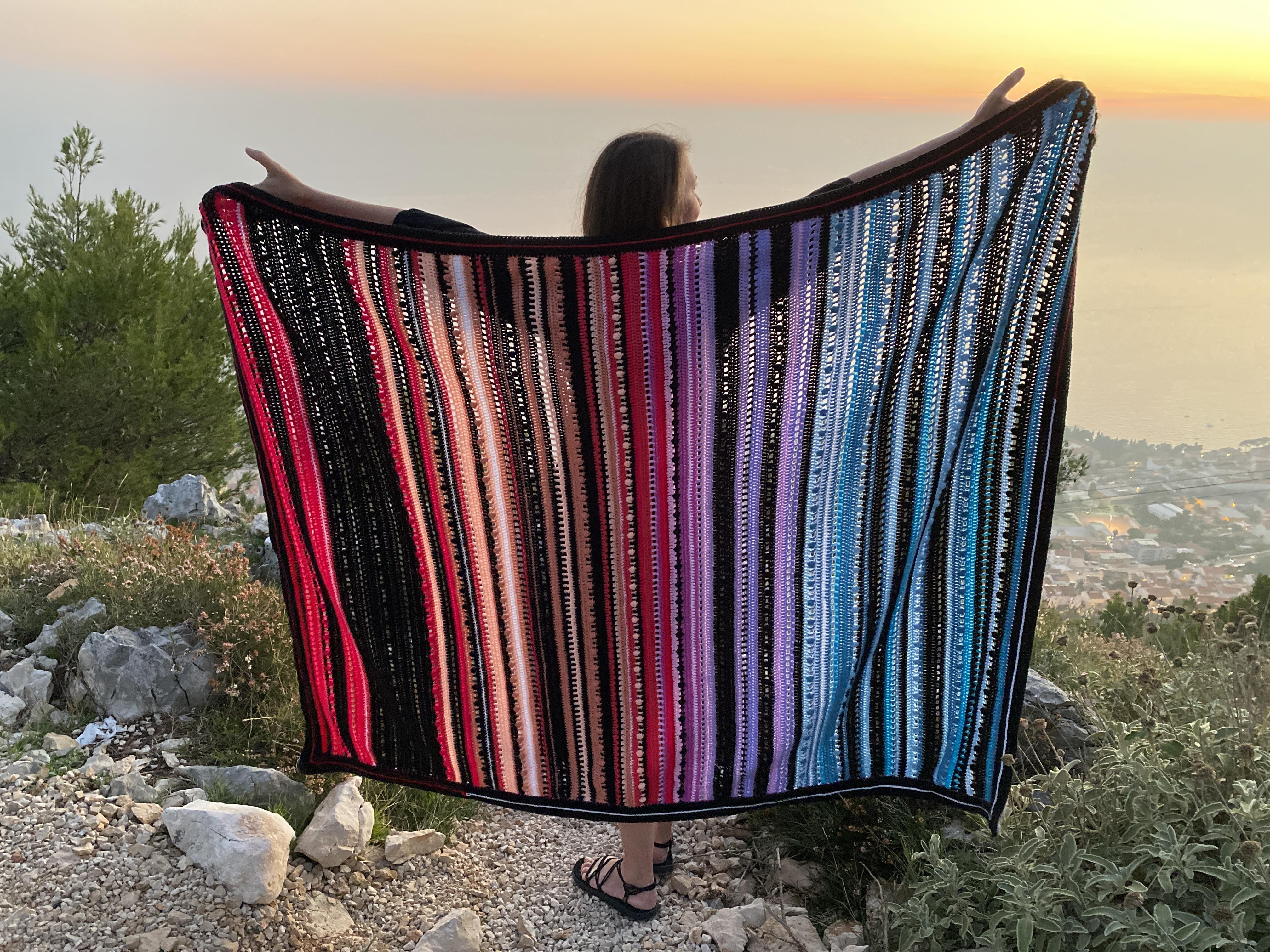 Part 2
Border
Check the colour table to see which colour you are using for which round and which stitch you are doing.
Start by doing a slipstitch round all around your blanket in an inconspicuous colour. Indicate the corner SS by stitch markers on both sides.
Then create the back border by adhering the first round onto the backs of the slipstitches. Corners are made up of 2HDC, 2CH, 2HDC.
Then do the front border and after doing the 5 rounds of HDC, create the slipstitch white/red round onto the third round of HDCs of the front border, knot the red and white together where you join them.
Then close up the border in round 6.
Key
American terminology
SK Slip Knot
CH Chain
CHSP ChainSpace
SS SlipStitch
SC Single Crochet
HDC Half Double Crochet
st stitch
sts stitches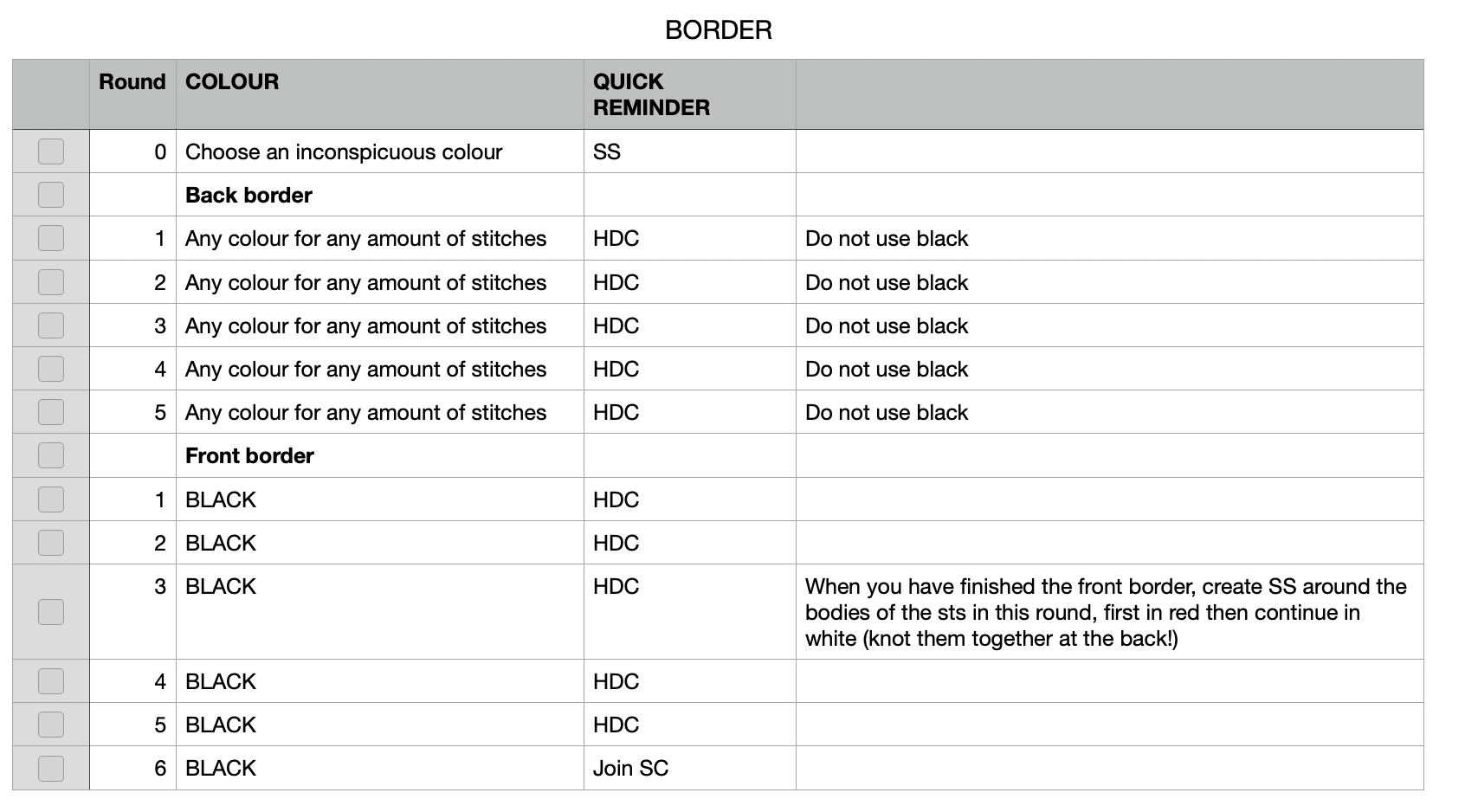 Happy Crocheting,
Anja x