September Yarn Pack 'Purple Haze'
This is an ultra-special monthly yarn pack as the colours were chosen by one of our Ophelia Talks Facebook group moderators: Karen
Karen and I met in 2014, a little while before I started my YouTube adventure and we have become really good friends over the years. Karen loves purple, so when it was time to assemble the colours of her pack I knew exactly which colours would be in it. And still, she managed to surprise me!
'Purple Haze'
This pack is not only made up of all the purples in the SSDK range, it was then the challenge of adding other colours to it to make up the 15 balls. 'But I like pinks too!' Karen quickly added and sure enough, she came up with a wonderful selection, a proper purple haze as you can see in the picture which she used for inspiration.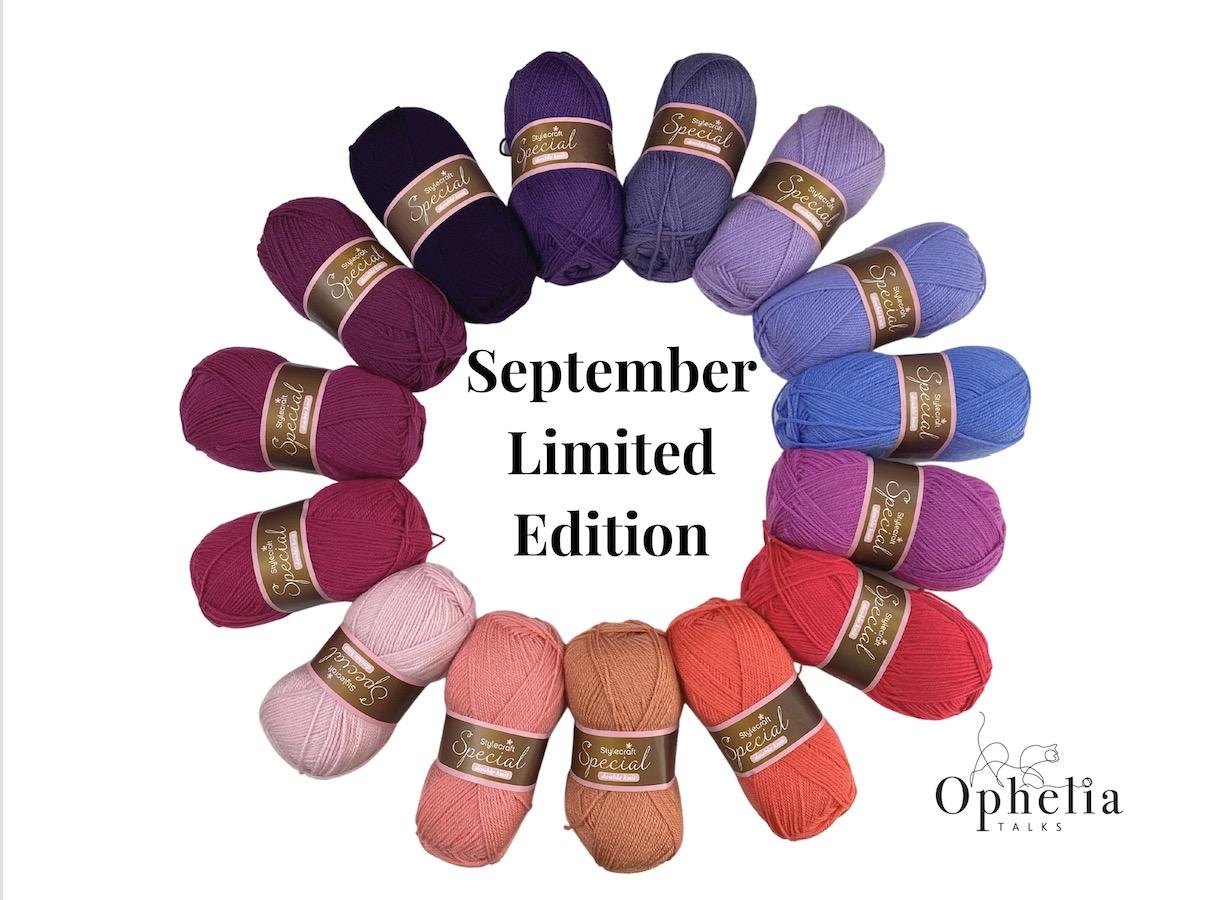 Looking at her selection one can see so many possibilities, the depth of the colours is just amazing. And combined together they will make for some very purple creations. So if you like purple too, you should not miss out on this pack!
I would love to see your creations with any of the Limited Edition Yarn Packs, so don't forget to post them in the Facebook group Ophelia Talks Crochet.
Do what you like with this pack, but one thing is sure, purples will be the order of the day!
Karen and Anja xxx