Samples Blanket 100 SSDK Colour Table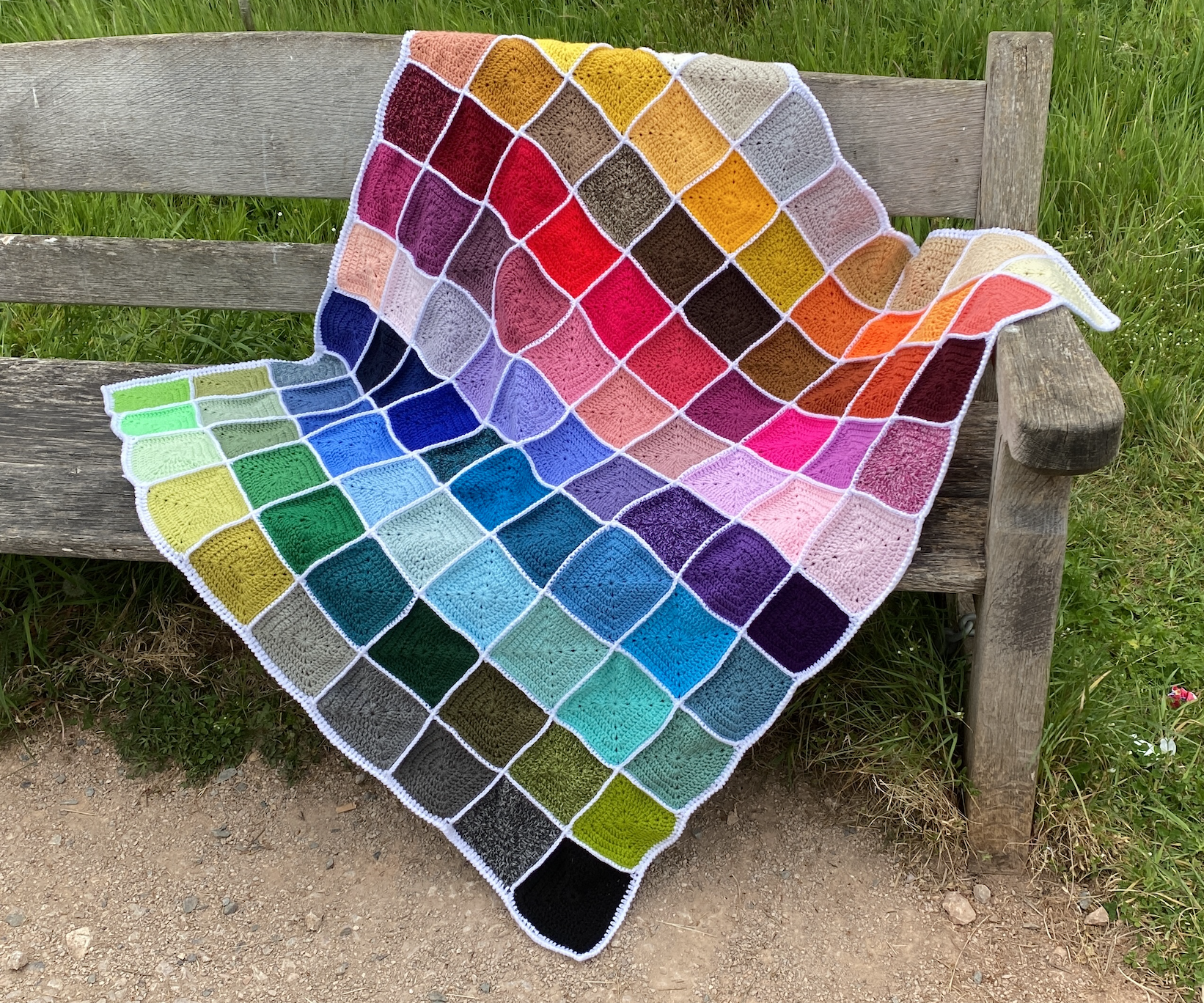 I decided to make a Samples Blanket with all the colours in the SSDK range in solid squares. I designed a square (see video) and I placed my squares in colour order. Below the table of colours I used and their placement in the blanket.
I joined in white. Screenshot this table if you want to make your blanket the same.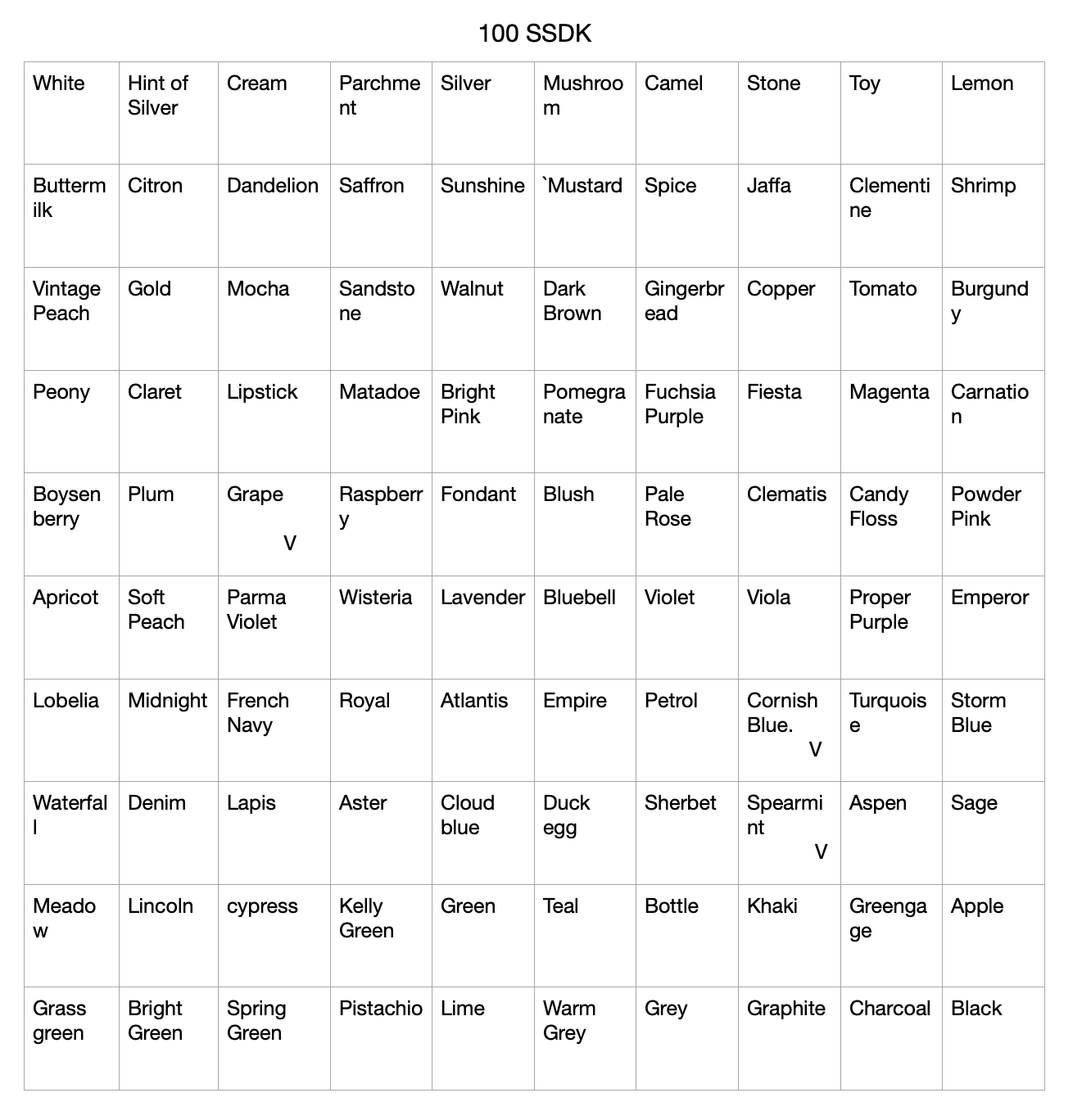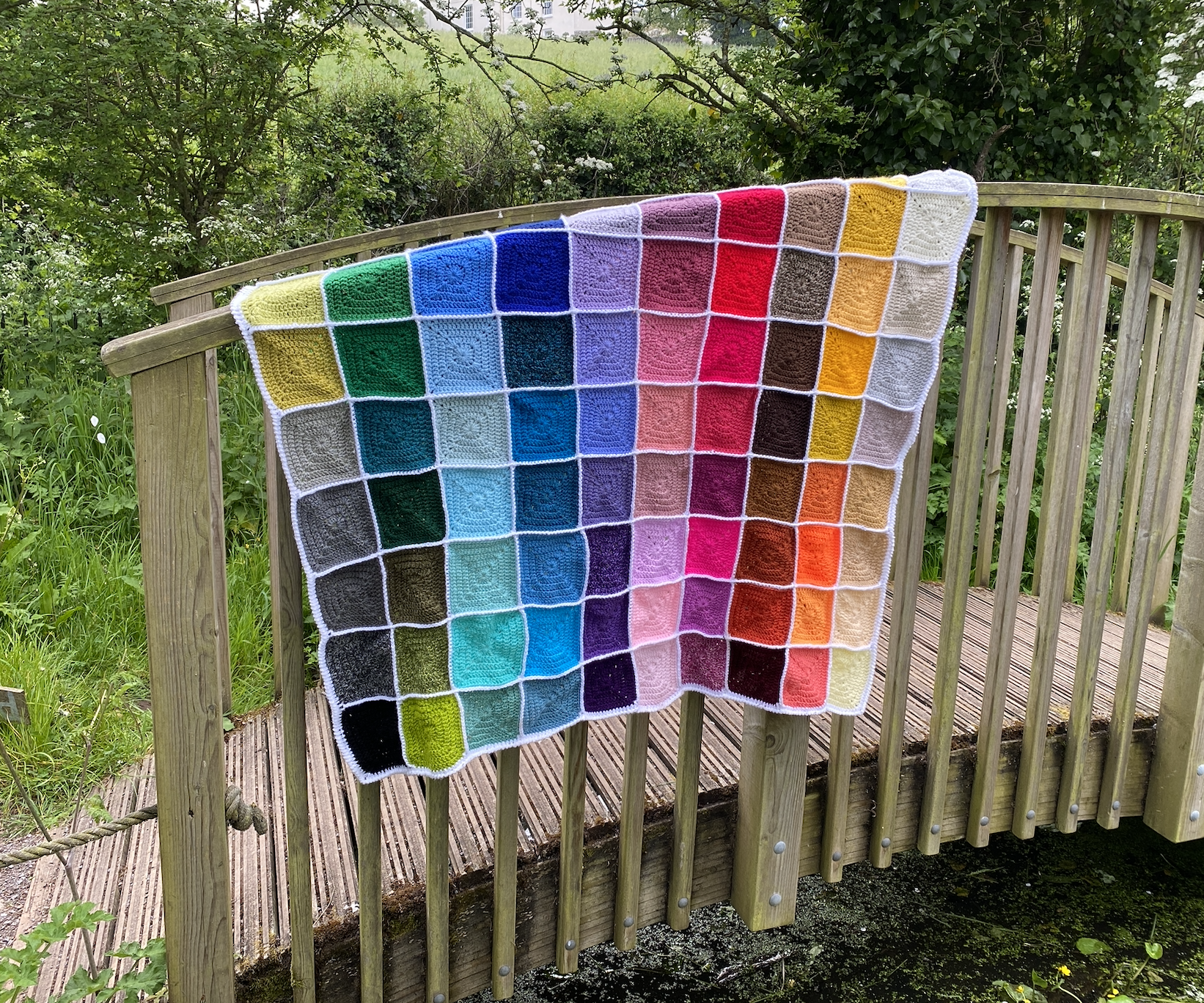 Don't forget there is a lookbook for you to watch too. Enjoy making this blanket! Anja x