SUBSCRIBERS MAKE FEBRUARY 2022
At the end of each month we will celebrate the work of so many wonderful crafters crocheting garments, blankets, shawls, ponchos and so much more from the tutorials on our YouTube Channel.
We try to put everyone's work in the spotlight but this is not all possible so we have to take a selection each month. This is the selection of Subscriber Makes for February 2022.
SANDRA ABSHIRE: ZIG ZAG BLANKET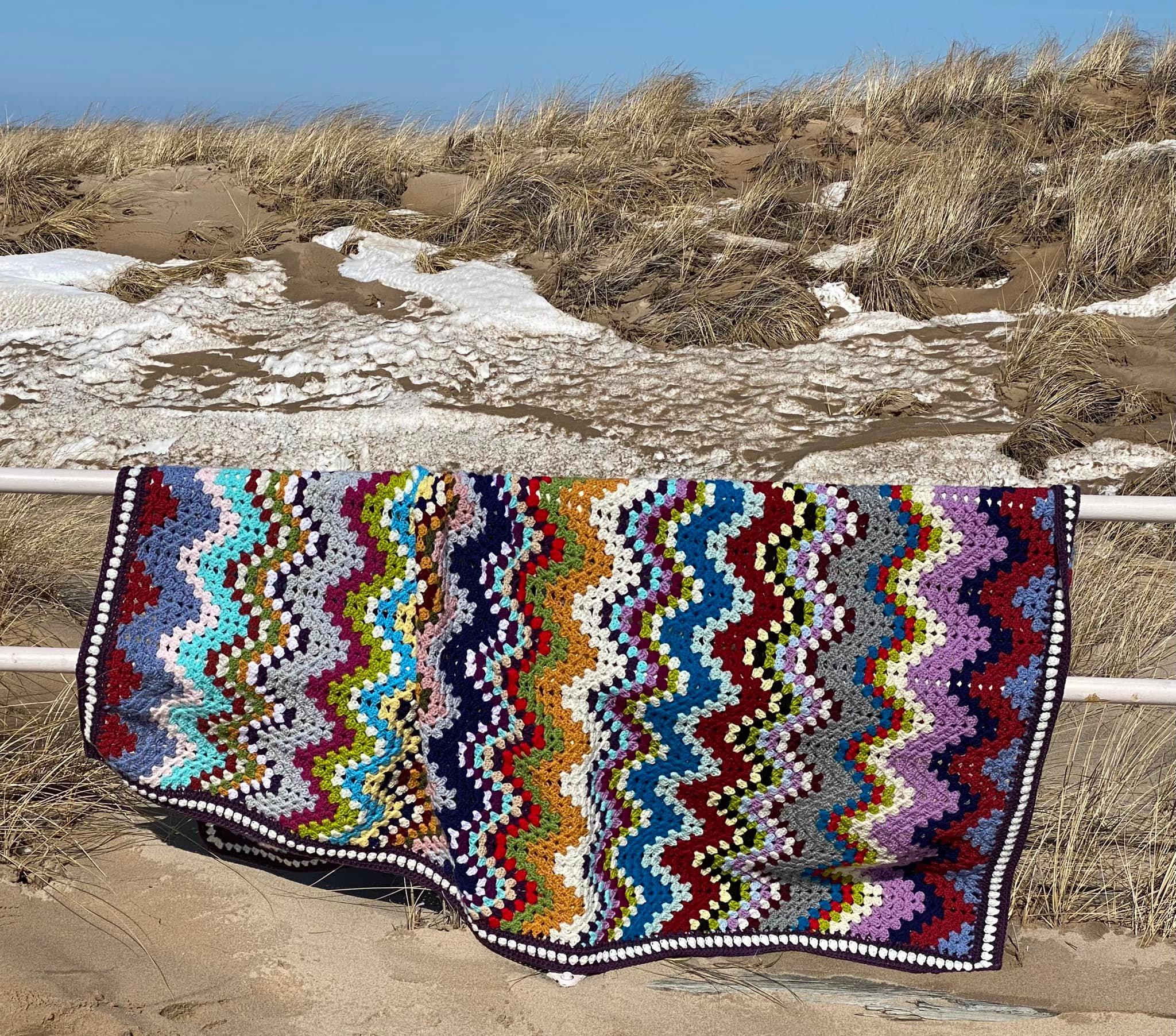 Sandra took a day trip to St Joseph on Lake Michigan to give her zig zag blanket a little photo shoot! A very cold, sunny and windy day and it was so difficult to take a photo before the wind flipped it over!! She stash busted her worsted weight yarn to make it! She enjoyed this easy but very dramatic-looking pattern, especially the border, and will certainly be making more!
MARIE LEONARD-HULLIS: FEATHER AND FAN BLANKET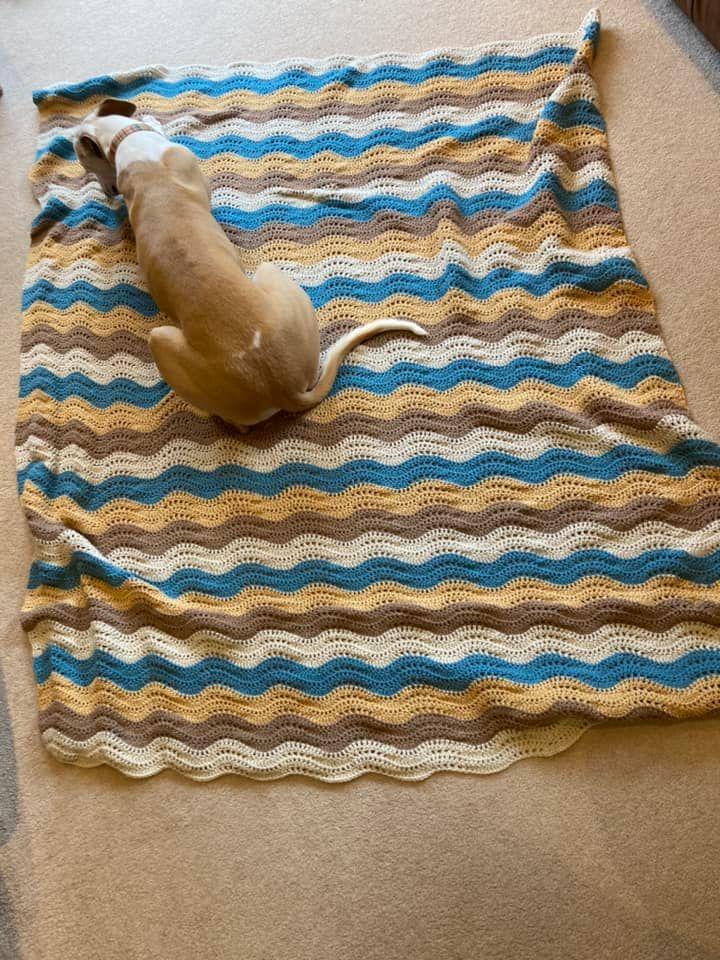 Marie finished this beautiful Feathers and Fan blanket. She loves the effect of this design and like the way the colours look. Made with SSDK Parchment, Storm, Camel and Mocha. Enzo the whippet likes it too!
JO PARTRIDGE: VINTAGE BLANKET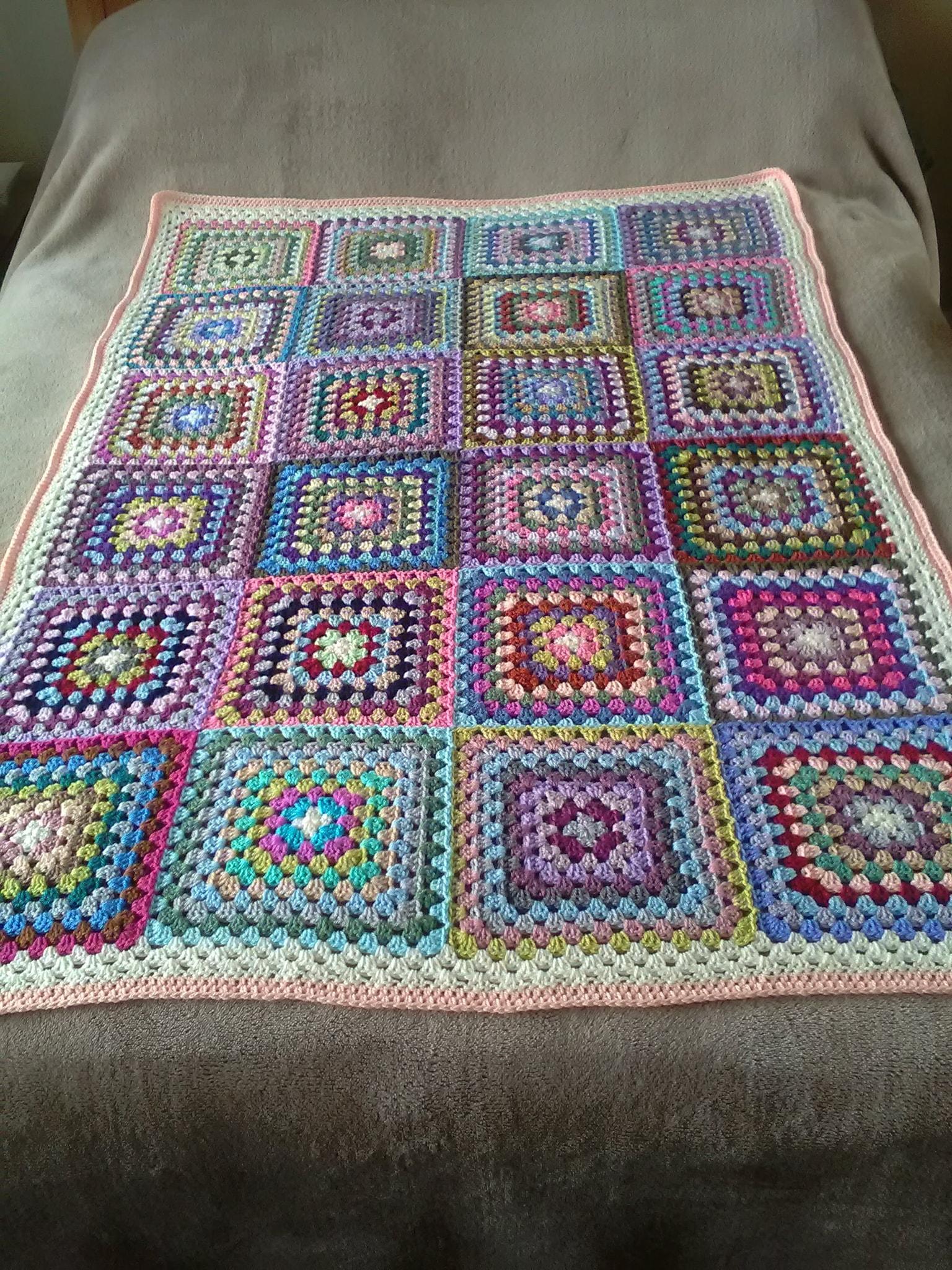 Another wip finished thanks to anja's fabulous vintage blanket tutorial she said. Jo has been making granny squares since last November and putting them in a box and had no idea what she was going to do with them. Love love love the join as you go method. She added a simple border as there are so many crazy colours. Jo's really pleased with it. Now to finish some more WIPs, Jo continued!
WENDY LANGLOIS WILLIAMS: WIND SPINNER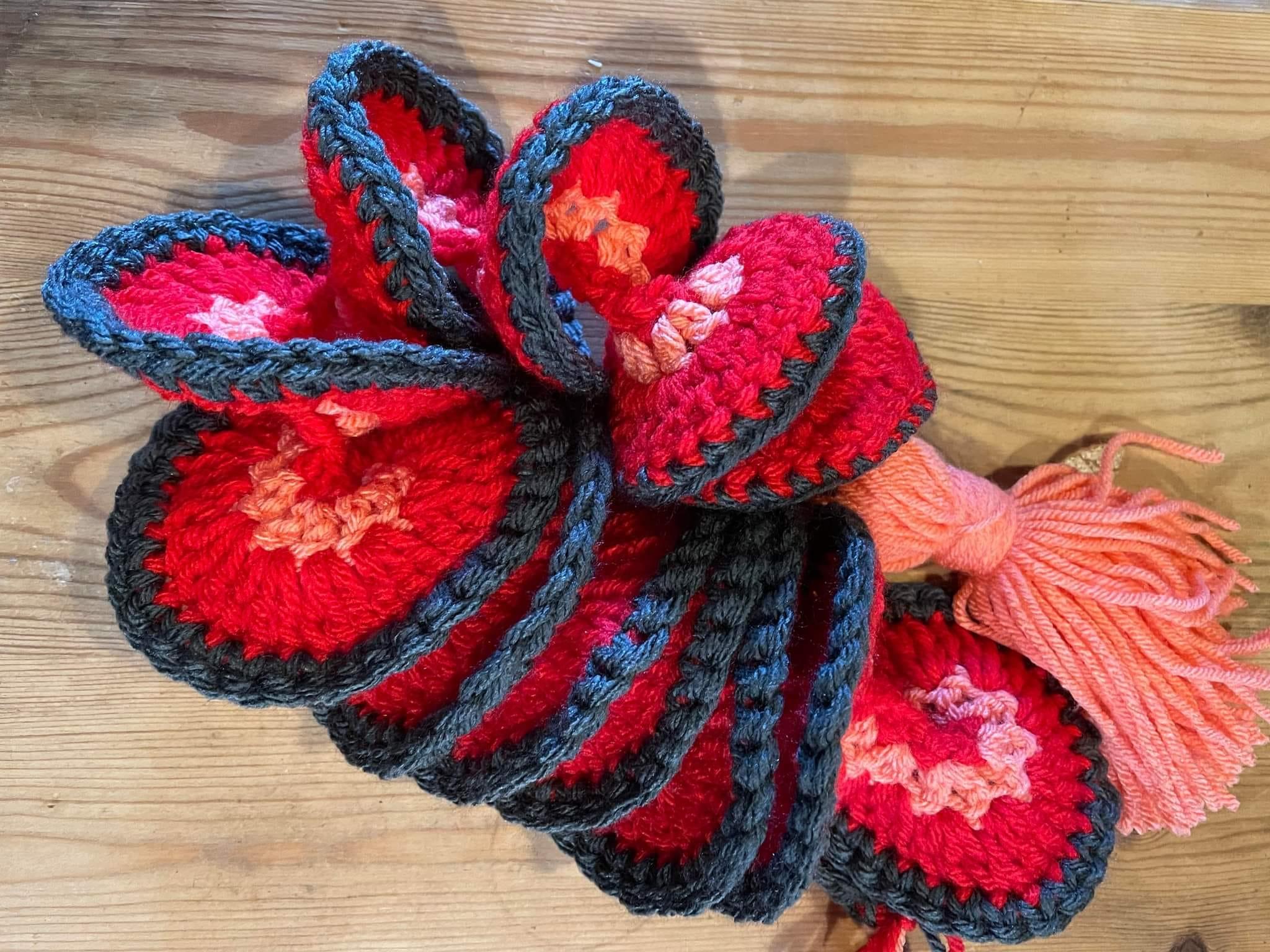 Another 'thank you!' photo taken by a friend of the OT Wind spinner!!
Made in Boston, Massachusetts and it now lives and spins in Ferryside, Wales!
SARI RACCUGLIA: LIZZIE BLANKET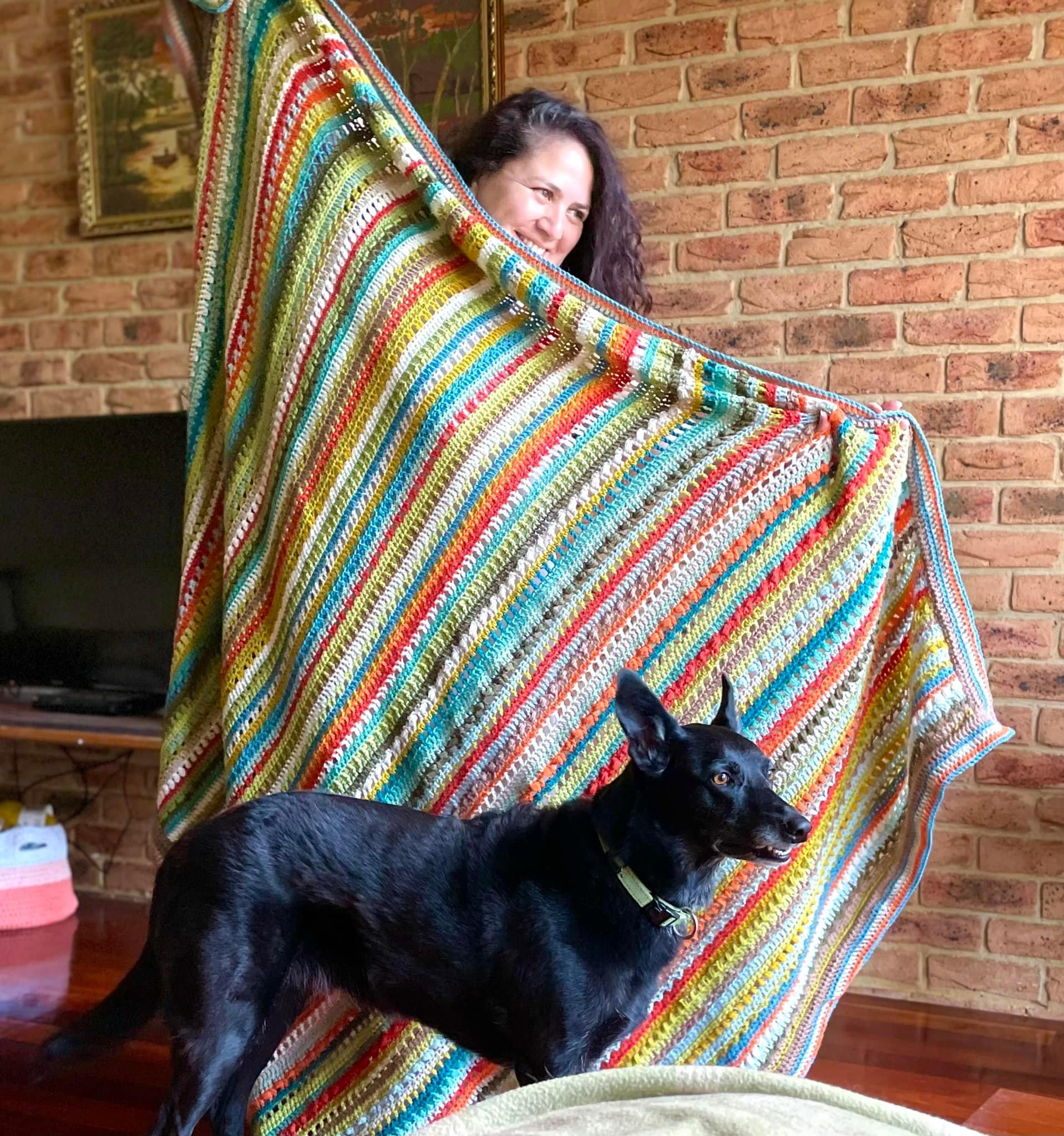 Sari finished another Lizzie Cal in
Orla colours. She used a number 5 hook and got a lovely huge blanket. So much fun!
Her baby girl already wants to stake her claims on the blanket!!
MARIE CLINTON: VINTAGE BLANKET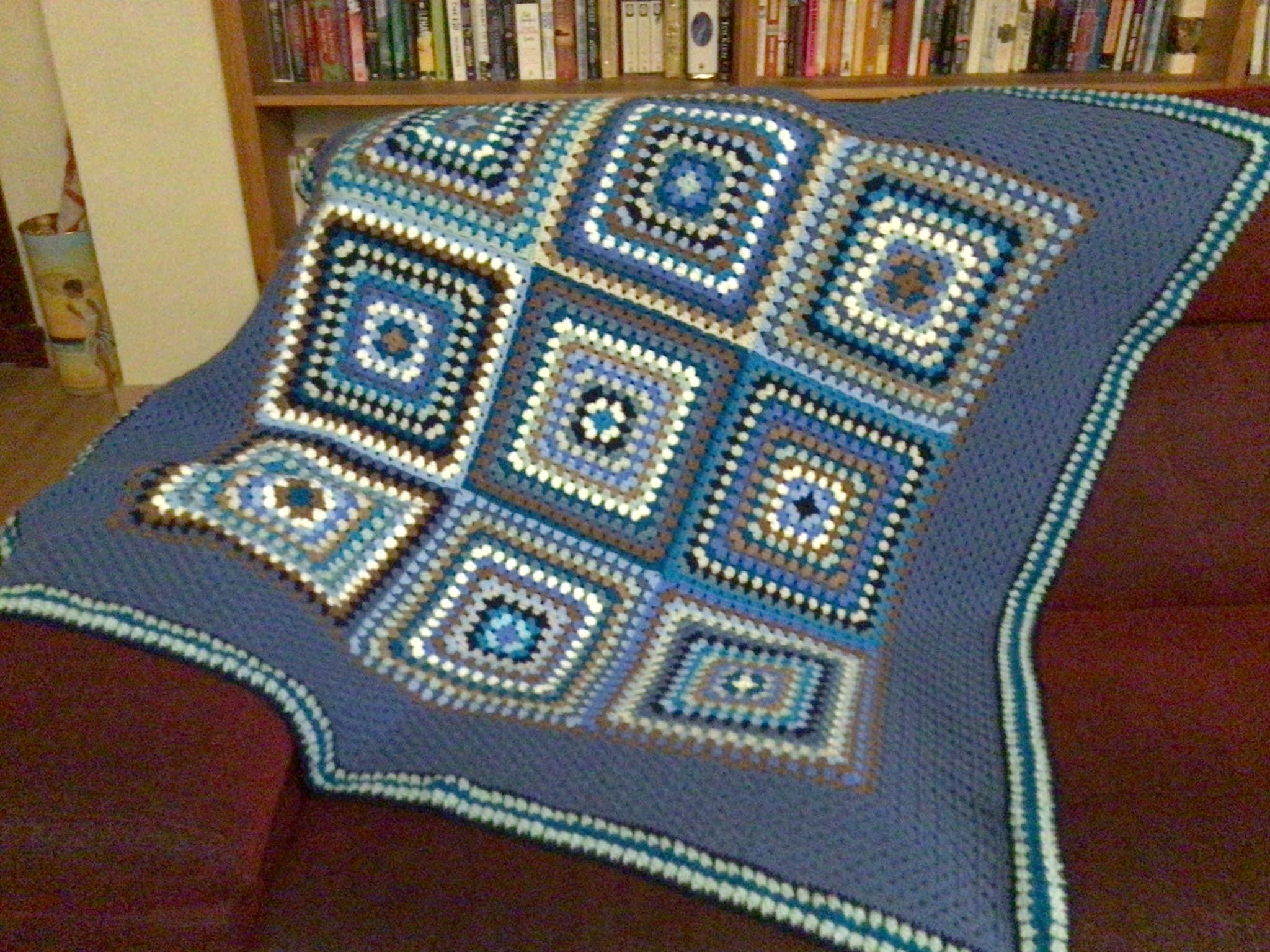 Marie finished her take on the Vintage blanket in shades of blue. She added 15 rounds of granny stitch in Denim SSDK to match the 15 rounds in the granny square, then added a beautiful border with blue roses. It measures 120 x120 cm approximately. Can't tell you how much I have enjoyed this one, Marie said!
TONNA STRANGE: CHEVRON BLANKET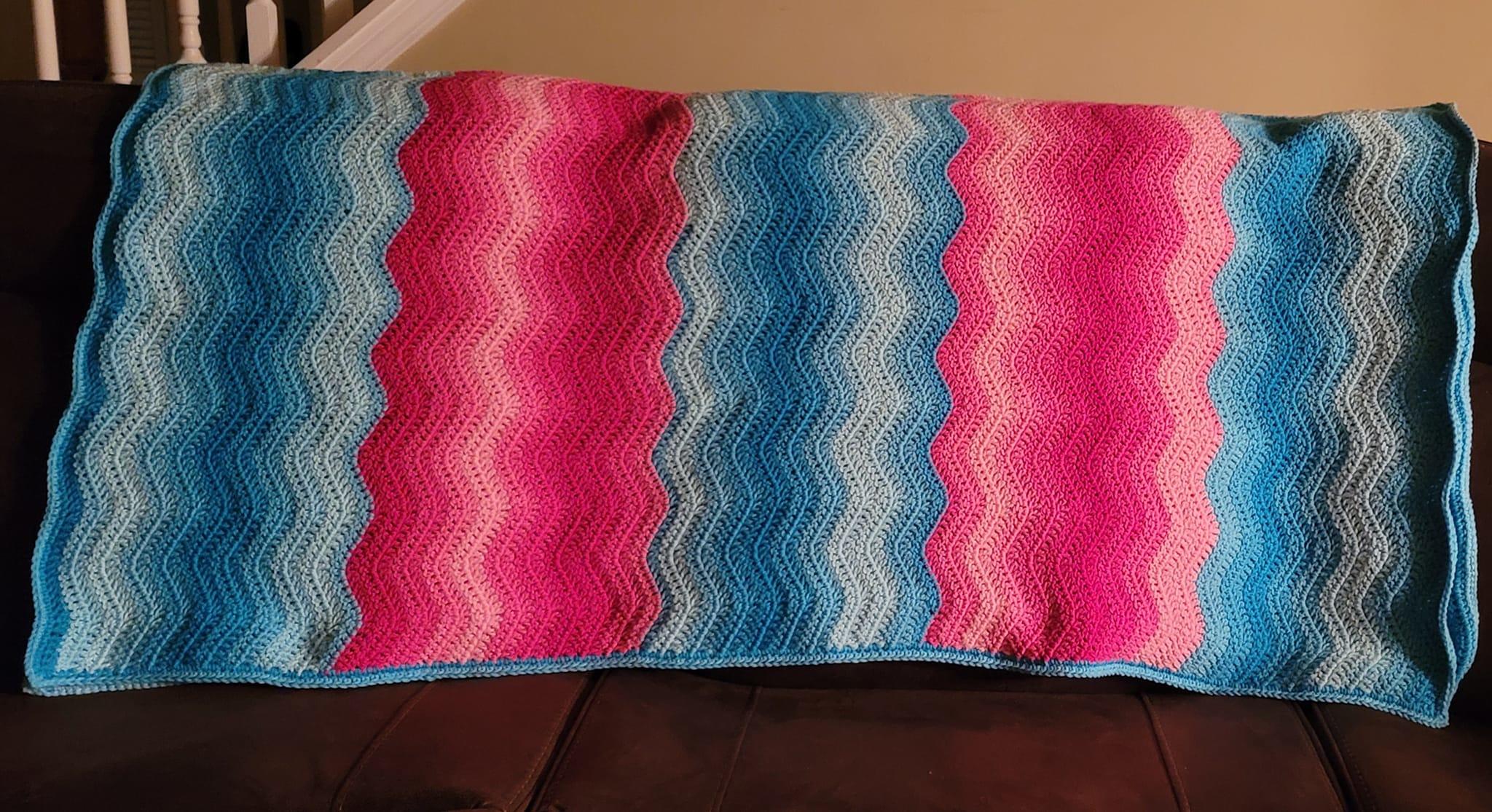 Tonna has finished her first blanket from the channel. She could not figure out how to get a picture of the whole blanket so it's folded, but she loves it. Her mother-in-law was very pleased with it.
So I hope you enjoyed reading all the Subscribers Make stories. Please join our Facebook group to get expert help with the tutorials from our experienced moderators and to show off your beautiful work! Maybe you will make it into this blog. Looking forward to show you some more Subscribers Make next month.
Anja xx