VICTORIA BLANKET COLOUR TABLE
I designed this crochet Victoria blanket as it resembles my ring. I wear this ring in almost all of my tutorials and it is from a company called Victoria Benelux.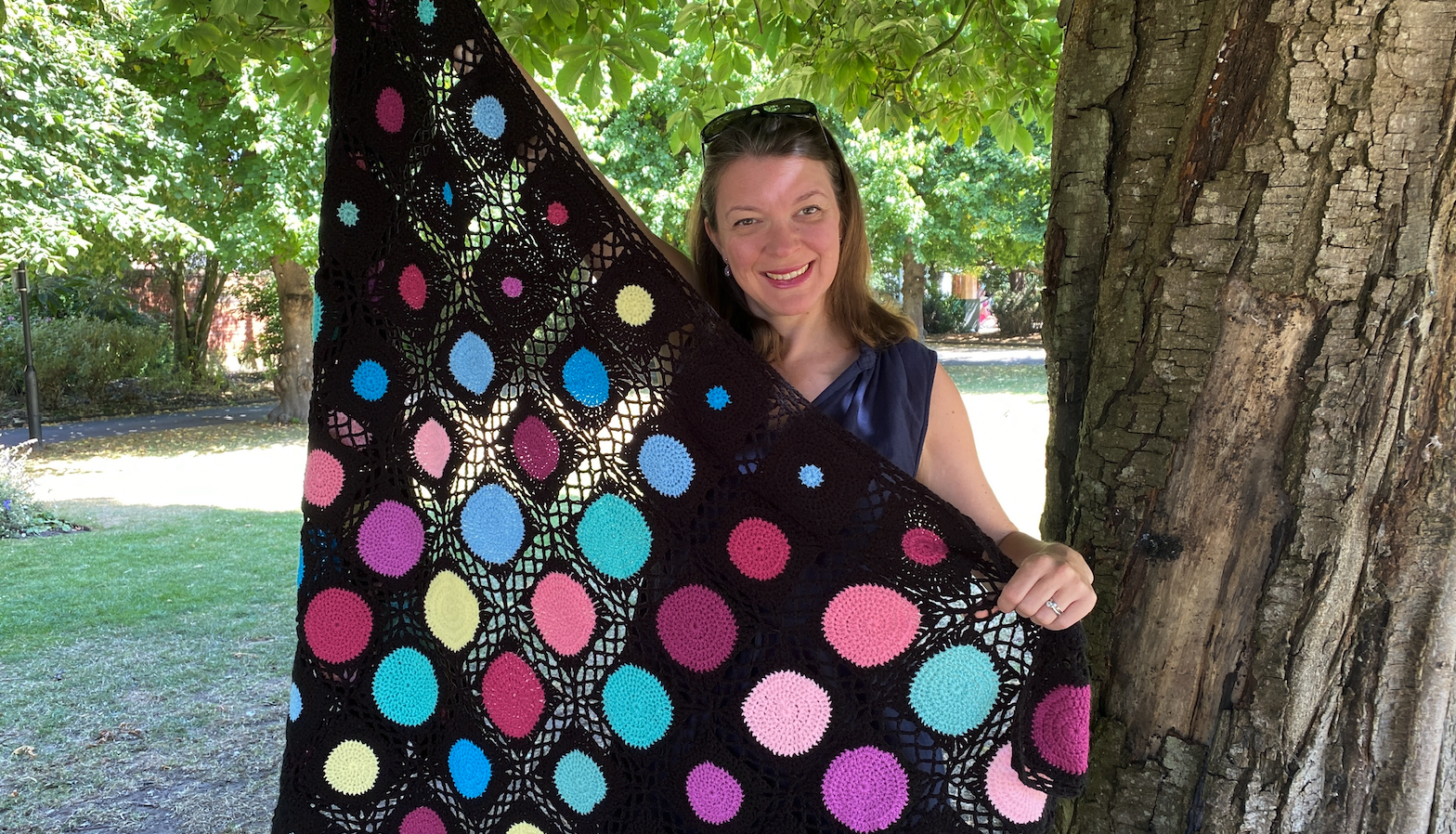 The Victoria Blanket
However, it is no longer available so I guess a lookalike crochet blanket will have to do!
For this Victoria Blanket, I am also using a trellis join and border and it creates a stunning see-through effect.
Check here for the exact colour table that I used to make this Victoria Blanket. If you want the exact colours and yarn that I used, you can get the complete yarn pack here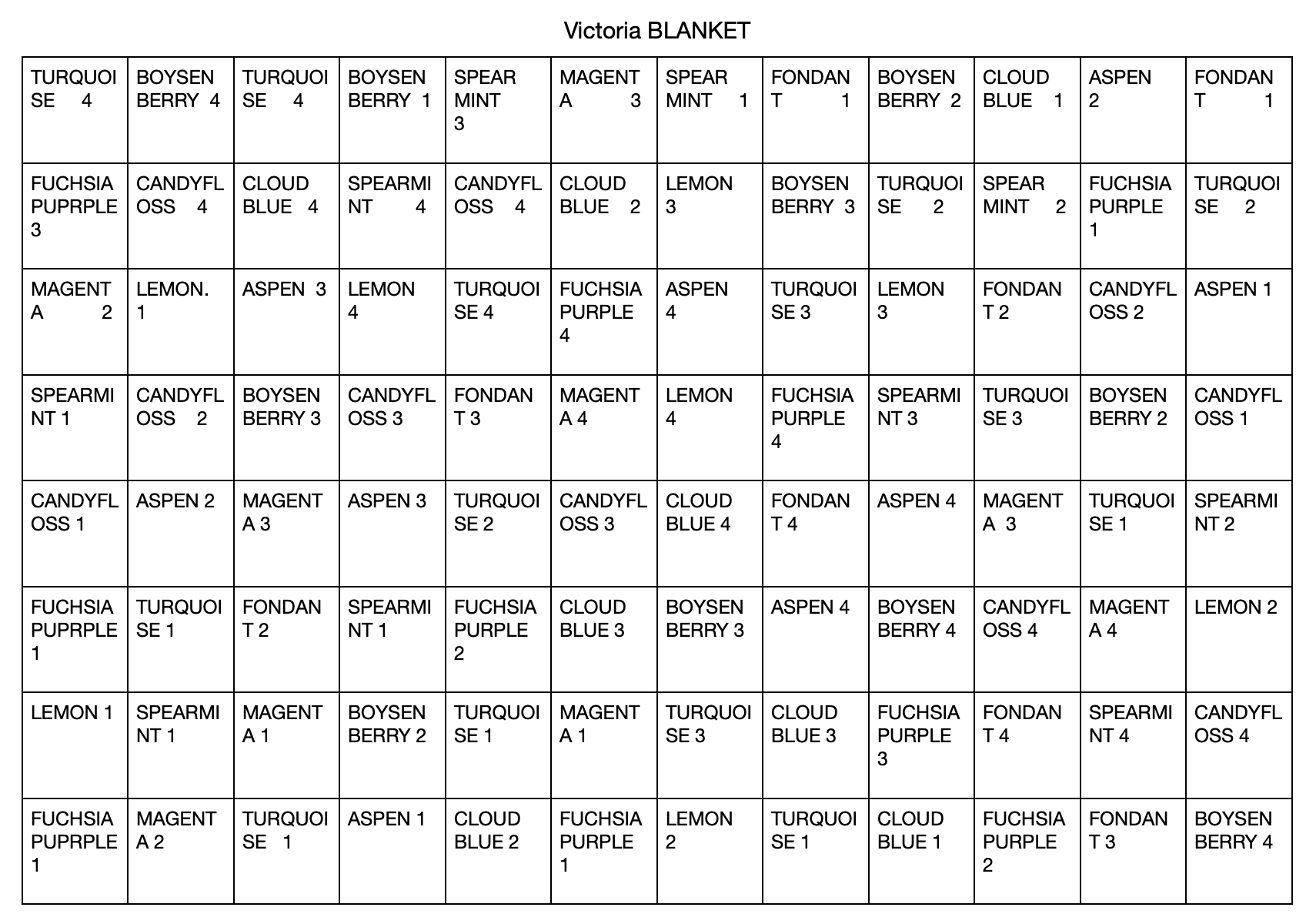 Victoria Blanket Colour Table
I hope you enjoy making this blanket.
Anja XX